In Vitro Fertilization (IVF) Specialist in Chennai - Chennai
Monday, 23 January 2023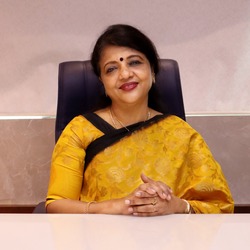 Item details
City:
Chennai, Tamil Nadu
Contacts

Aakash Fertility

07305074799
Item description
IVF Specialist in Chennai - Dr. K.S. Jeyarani Kamaraj - Aakash Fertility

Dr. K.S Jeyarani Kamaraj is a trustworthy, well-known and one of the best IVF specialists in Chennai and top gynecologist in Vadapalani, Chennai.
Now Dr.K.S Jeyarani Kamaraj has elected as a Presisdent of the Obstetric and Gynecological Society of Southern India(OGSSI) in 2023.

Dr. K.S Jeyarani Kamaraj specializes in gynecologist, ivf-specialist, infertility-specialist and holds 35 years of experience.
Dr. K.S Jeyarani Kamaraj practices at Aakash Fertility Centre and Hospital - vadapalani and Aakash Multi Speciality Hospital - kotturpuram. All centres are equipped with the latest technology and capable of handling multiple advanced procedures related to Obstetrics, Gynecology and Infertility related issues.

Dr. K.S Jeyarani Kamaraj provides services like [IVF (In Vitro Fertilisation) or IUI (Intrauterine Insemination) & other Artificial Reproductive techniques (ARTS), Maternity related services like Ante-Natal Care (ANC), Normal Delivery or C-section or High risk pregnancy care, Periods related issues like PCOD or PCOS, PMS, No periods or irregular periods and Uterus related problems like fibroids, Poly Ovarian cysts removal.

The success rate of IVF treatments by Dr. K.S Jeyarani Kamaraj are 90% in IVF, 60% in IUI and 94% in surrogacy.

Dr. K.S Jeyarani Kamaraj has completed MD, MBBS, DCG and is trained and experienced in handling many complicated cases with success.

Dr. K.S Jeyarani Kamaraj is an alumni of prestigious college Madurai Medical College.
She has extensive experience as 1995 - Present Managing Director at Aakash Fertility Center and Hospital.
She is also a member of various societies like Tamil Nadu Medical Council
She has received many awards including The Best Doctor Award by Tamil Nadu Dr.MGR Medical University and it is registered under 44092 Tamil Nadu Medical council, 1988.