ICD 10 CM, PCS Online Training by Aldos Institute for UAE, KSA, Dubai, Abu Dhabi - Chennai
Saturday, 11 February 2012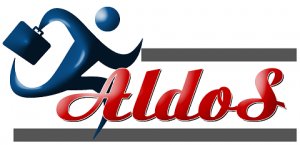 Item details
City:
Chennai, Tamil Nadu
Contacts

Aldos Institute

9941226226
Item description
Aldos Institute provides ICD 10 medical coding training courses from Chennai and Bangalore centers for International students based in UAE, KSA and other gulf countries.
LIVE TRAINERS with exhaustive ICD 10 CM, PCS Medical coding knowledge will handle the online classes for you.
As an Online Medical coding student of Aldos Institute for ICD 10 CM, PCS you will be provided with the latest AAPC / AHIMA / CMS / HAAD medical coding guidelines pertaining to the Implementation of ICD 10 CM, PCS.
Online medical coding International students from the gulf region will be send all the study materials through courier and all the classes will be handled Online by our trainers WHO WILL TALK TO YOU and handle the ICD 10 Medical Coding classes online and CLEAR ALL YOUR DOUBTS THEN AND THERE ONLINE BY TALKING TO YOU.
For More information kindly call Aldos Institute at +91 (0) 44 42307375, +91 (0) 9941226226
Visit: httpwww.aldosinstitute.com/medical-coding-uae-dubai-abudhabi.html
Mail us at: aldos @aldos.in
Next Batch Start date: 29/02/2012 (Limited seats, so enroll early!)

ICD 9 CM Online Training is also available online.