STC Technologies - STC Technologies Testing - Chennai
Tuesday, 8 May 2012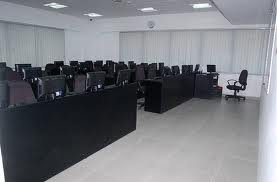 Item details
City:
Chennai, Tamil Nadu
Contacts

Jack
Item description
STC Technologies - STC Technologies is the industry leader in this unique train and hire model and this STC Technologies business model has made them grow by leaps and bound within a decade of their inception in the year 2000.
During these years of the information age, every business process is being broken down into smaller units that are being accomplished by specialized software for each type of task. Such software's are custom made and the demand for such software is now huge in all the countries including India which is because they reduce time and costs involved to a large extend.
This demand has fuelled the growth of a number of IT companies in the country – which has in turn fuelled the demand for experienced software testers in the industry. Not without expert testers can a company deliver quality products to its clients – therefore testing is considered one of the most vital part of a project in IT companies. Due to this sensitive nature, the companies are always on the lookout for experienced testers in the market. They do not generally hire fresher into this field because of the huge costs and time involved in training a fresher to make him ready to be seated onto a live project. Therefore, the aspirants of the Testing Industry who are fresher are largely overlooked while filling out vacancies in the companies.
STC Technologies solves this problem by partnering with the companies to understanding their needs and imparting the fresher quality training based on the requirements gathered and finally offering placement assistance getting them absorbed into the organizations of their clients. The clients are more than happy to hire the students of STC Technologies because of the quality training that has been imparted to them which make them industry ready.
Even the head office of STC Technologies is located in Chennai, Tamil Nadu; they have classrooms and study centers all over India which provides the students with the same quality training all over. Their virtual classrooms are completely state-of-the-art and are equipped with leased line high speed internet facility, modern laboratories and the latest testing tools. The classrooms are handled by the best minds in the testing industry.
This has made the curriculum and certifications of STC Technologies recognizable internationally by companies all over the world. STC Technologies has now partnered with a number of engineering colleges in the country to provide industry training to students along with their college curriculum.