Inferno by Dan Brown @ Jayramp eBook store - Chennai
Thursday, 19 December 2013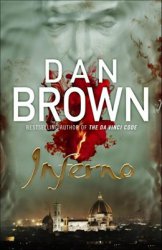 Item details
City:
Chennai, Tamil Nadu
Contacts

Harshad

9884452813
Item description


Inferno is the latest thriller by the bestselling author Dan Brown, featuring the popular symbologist Robert Langdon.
Inferno by Dan Brown was completely enchanted by Dante's work and its influence on the modern world during his research in Florence. The title of Inferno is inspired from Dante's Inferno and the masterpiece plays a central role in this astonishingly thrilling novel. Inferno by Dan Brown is one of the best selling books.

Buy eBook or Print Book @ Jayramp.com - Best eBook Store
Publisher Transworld Publishers

About Dan Brown

Dan Brown is a world-acclaimed American author famously known for his mystery and thriller fiction.
Most of Brown's novels revolve around a treasure hunt that takes place in a day. The recurring themes in his novels are keys, codes, symbols, cryptography, and conspiracy theories.

Visit www.jayramp.com (powered by Qnex Technologies)to find and buy the bestselling Books now.