ServiceNow Training in Chennai - Chennai
Wednesday, 4 March 2015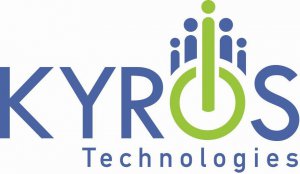 Item details
City:
Chennai, Tamil Nadu
Contacts

kyros technologies

9600116576
Item description
"
Join ServiceNow Training in Chennai @ Kyros Technologies

ServiceNow offers the following services and benefits.

On-demand IT Service Management and IT governance functions
Guaranteed performance, availability, and continuity of service
Data confidentiality and data integrity.

About Course :
This course gives candidates a combination of instructor-led lecture and hands-on experience implementing Service-Now.com cloud-based ITSM platform. Service-now.com training course covers the underlying architecture, technical components, implementation planning considerations, and implementation tasks essential for a Service-Now.com ITSM implementation project. Along with implementation tasks and details, this course provides a detailed overview of Service-Now.com mandatory dependencies, enabling candidates to understand the entire scope of a Service-Now.com ITSM implementation project. Through lecture, demonstrations, hands-on exercises, team activities, and classroom discussions, candidates gain an understanding of the scope of a Service-Now.com ITSM implementation project, including: implementation tasks, ITIL/ ITSM processes, configuring the UI and out-of-box applications, setting up Self-Service, managing Service Catalog, managing Tickets (Request, Incidents, Change and Problem) along with Knowledge Base, setting up and maintaining users, adding CIs (Configuration Items) to the CMDB, customizing messages and prompts, using workflow, reports, BSM (Business Service Map) and email notifications, integrating with legacy systems, LDAP and external web-services, and running Mid server (Discovery.)

Understand business value-add of Service-Now.com ITSM platform
Gain an overview of the implementation tasks for Service-Now.com ITSM platform
Configure and Manage CMDB
Using Workflows and Notifications
Configuring and using Knowledge Base
Generating BSM Maps and reports
Integrate Service-Level Management (SLM) with Tickets
ECC Queue
Managing roles, groups and users
Integrate with or Migrate from other ITSM applications

Audience:
o Functional Owner, Administrators and Implementers
o Any Programmers
o DataBase developers/administrators
o Testing professionals
o Enterprise Resource Planning professionals
o Customer Relationship Management professionals
o Business Intelligence professionals
o Business Process Management professionals
o Middleware tool consultants professionals
o Any degree Freshers
o HP Service managers professionals
o BMC Remedy professionals
o Computer Associates Service Desk Managers professionals
o IBM Smart Cloud Desk Engineers professionals
o ITSM/ITIL professionals
o Ticketing tool Professionals
o Business Analyst/System analyst

Course Objectives:

Explain Service-Now.com key features and benefits.
Understand core Service-Now.com applications and modules.
List the high-level setup steps for the mandatory dependencies.
Understand the high-level process involved in implementing Service-Now.com ITSM platform (post-mandatory-dependency-implementation)
Describe how the out-of-box Self-Service Application pages display.
Describe options for configuring Self-Service Application Initial Landing Pages.
Explain how to verify the initial implementation.
Describe which major ITIL/ITSM features are supported by Service-Now.com, including multi-currency price list support.
Create a basic request, move to change and problem, and create a knowledge-base entry.
Explain the source of ticket types used in Service-Now.com.
Create and maintain SLAs.
Create and maintain Service Catalog.
Describe the main features and functionality of Service-Now.com Applications

ALL ABOUT ServiceNow @ Kyros Technologies

1. Training with the most experienced trainer working in Top MNC's

2. Course content is designed to match with most of the MNC Companies requirements

3. Flexible batch timings (for week days /weekend).

4. Low Cost and Quality Training

Training Options:
Class Room
Online
Corporate
Crash Course
Training Options:
Class Room
Online
Corporate
Crash Course

For course contents and duration please visit our website.
Contact Us:
Kyros Technologies
New No:28, old No.32,2nd Main Road, Kasturibai Nagar, Adyar , Chennai – 600 020
Land Mark: Near Adyar Ambika Appalam Signal / Above Central Bank of India / Near Kasturibai Nagar Railway Station/ opp To Nilgris , KFC
Mail Id: info@kyrostechnologies.com
Website: www.kyrostechnologies.com, www.kyrostechnologies.in
Phone: 044 65152555
Mobile: 9600116576


"