Join AS400 Course atTensor Infotech - Chennai
Wednesday, 9 August 2017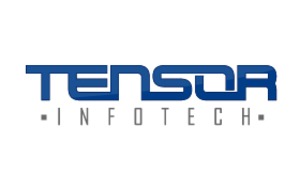 Item details
City:
Chennai, Tamil Nadu
Contacts

Giftson

9885050105
Item description
Empower Your future with AS 400
The IBM Application System/400 popularly known as AS/400 is a family of mid-range business computing systems...
It is only system where the Relational Database is integrated with the operating system The AS/400 family is now known as iSeries.
The AS/400 system differs from the traditional systems in several ways. They offer more compatibility across the product line since only one operating system and architecture is used consistently across the entire family. The system offers very high performance compared to the earlier System/3X computers
Industries like banking, insurance, HealthCare etc., handling huge data and application, needs high-end security.
To meet the needs of the customer, a computer is essential to build the growth of the business, a server that's flexible and versatile, which can deliver customized solutions. That's why the world needs AS/400 ...
Course Content
1. AS/400 Concept & Programming Facilities
2. Relational Database & Design Management Structured Query Language (SQL/400) .
3.Control Language Programming (CL/400
4. Report Program Generator (RPG/400
5.System Administration and Control
6.Case Study
Duration of the Training : 3 Months
Eligibility :
Graduates ( BE/B.Tech/M.Sc/M.s(IT)/B.Sc with 60 % & above Marks in SSLC, HSC and Their Graduation.