Professional Photography Weekend Course in Chennai - Chennai
Wednesday, 6 November 2019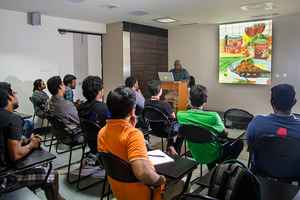 Item details
City:
Chennai, Tamil Nadu
Contacts

Ambitions 4 Photography Academy

91 9444441190
Item description
Photography, like any form of fine arts, opens up a channel for self-expression and helps the individual to observe the world and appreciate the finer aspects of life. People who learn and practice the art of photography tend to grow as a better human being who can make positive changes to himself and the community.
In our experience of almost two decades, we have observed that children who start with photography at a young age develop key characteristics such as patience and persistence along with better observation skills, ability to focus better. They develop better communication skills as photography is one of the most powerful mediums of expressions known to man. We have observed improved problem-solving skills and ability to come up without the box thinking on people who learn and practice photography on a regular basis.
Kindle your curiosity and become a better human being with a strong foundation about the fundamentals of photography once you complete this course.