24x7 Live Streaming Equipment and Portal In Low BandWidth - Chennai
Tuesday, 20 November 2012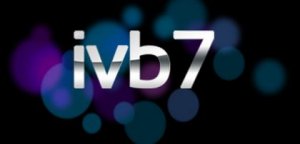 Item details
City:
Chennai, Tamil Nadu
Contacts

webcaster
Item description
IVB7 WebCasting Unit is a specialized WebCasting Hardware coupled with cutting edge Technology based Software to help you stream live events in High Quality over the cloud..
Until now, WebCasting was thought to be just streaming video over the internet but, IVB7 has revolutionized webcasting with Interactivity.
Live video with interactivity means that you can now talk with your audience and your audience can respond back to you.
The IVB7 WebCasting kit comes along with three major components:
1. The WebCaster – An equipment meant for connecting Professional cameras for Live Streaming
2. The WebStreamer – A software used to stream the live content
3. And the WebPortal – A total video web portal to manage all your content
Now let's have a look at what you can do using the IVB7 Kit...With IVB7
1. You can professionally stream live video and view recorded videos
2. Get live and in depth statistics about your live and recorded videos
3. Bring PowerPoint presentations to life in 1080p with special effects
4. Conduct polls and surveys with your audience
5. Send live tickers to display score updates or breaking news
6. Now you can also Design and brand the portal and video player using the best of your imagination
7. Your viewers can now access live content on almost all platforms including smartphones such as IPhone and Android.
8. Display live Interactive multimedia content including Youtube Videos, Flash Animations, HTML and Java Script.
9. Chat with your viewers and let them respond back with their live video and content
10. Password protect your live or recorded video pages
11. Switch between multiple video sources.
12. Stream your PC screen in High Quality.
Also, get the all new IVB7 Facebook App, IVB7 Android app and the IVB7 Iphone app.
For details visit httpivb7.com.