Flash Designer - Chennai
Tuesday, 13 August 2013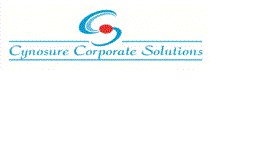 Item details
City:
Chennai, Tamil Nadu
Contacts

Manjula

8144222999
Item description
Dear candidates
WE have opening for Flash Designer
Position: Flash Designer
Reporting Line: Technical Lead
Location: Chennai, India
Overview
•Creates digital products and services using accepted best practices for techniques and technologies.
•A focus on quality with ambition to create work that competes in a global market.
•A fearless disposition - 'YES, it can be done' approach to problem solving.
Team
•Works closely with other members of the development team to respond to briefs in a creative way that considers the strategic aims of the brief.
•Shares technology knowledge with the team with the aim of creating an exciting and positive environment for learning.
•Challenges team members with ideas and techniques creating an environment of innovation.
Craft:
•An obsessive familiarity with the tools and techniques of the craft.
•Dedicated to personal performance and the performance in colleagues and the work.
•Committed to learning new skills, technologies and techniques.
Operations:
•Adheres to existing process and actively identifies and seeks new ways to improve processes.
•Uses time in a way that is productive personally and for company.
Attributes:
•Excellent attention to detail.
•Excellent problem solving and issue resolution skills.
•Naturally inquisitive and keen to share learning with clients and internal team members.
•Self-motivated and flexible.
•Ability to work as a team and for the benefit of the team.
•Uncompromising pride in self and craft.
•Understand technical and functional design requirements.
•Conceptualize, design flash applications using Action script.
•Intuitive debugging and optimization abilities.
•Works effectively with team to ensure the final product is consistent with approved designs.
•Stay current with the newest online technologies; research new technologies and make recommendations on implementations.
•A hungry design/development mind who wants to push the envelope with Flash technology.
•Thorough experience with dynamic, interactive content in Flash 7 and later versions.
Skills:
•Must have demonstrable experience having developed standard and rich media banner advertising for global brands on time and on budget
•Proficient in ActionScript 3.0, Flash CS5/CS6, and preferably Flex 3.
•Working knowledge of Adobe Photoshop and Dreamweaver.
•Good understanding of issues related to Flash applications for website usage
•In depth knowledge of design software (Photoshop, Illustrator, etc.
•Knowledge of cross-browser, cross-platform, and design constraints on the web
•Experience with multimedia technologies (audio, video, streaming, etc.
•Strong communication and collaborative skills.
•Familiarity with design patterns and uses them to produce efficient and self-documenting code.
•Ability to animate well through script in AS2 and AS3
•Troubleshooting design related issues based on client's requirements
•Able to understand, question, and implement software from wireframes and functional specifications.
•Manages a number of responsibilities in the face of competing priorities.
•Plan and execute user-centred interaction concepts, with a focus on overall user experience.
Bonus:
•Experience developing SCORM compliant content and LMS experience a major plus.
•Ability to develop games a plus.
Education:
Technical degree/diploma or equivalent
Experience
•At least 2+ years in a Flash/Web Designer role.
Static & Rich media banner
ActionScript & Flash
About US:
Cynosure inspires people to take the first move and improve their lives by providing opportunities which are the stepping stones in the career of a candidate. Cynosure has trained people to dream big and realize their dreams.
Cynosure Corporate Solutions is a human capital services company. cynosure's focus is to provide Executive Search, Recruitment, Training, Temporary Staffing services, Statutory Compliances, and other HR aligned services. Cynosure understands the business goals of our clients and their need to align human resources to these goals.
We work with various IT and Non IT companies we currently have openings with leading Retail, Finance, Insurance, Broking, Manufacturing, Civil, Telecom companies across south India.
The current position is for an opening with our client for the position of Technical Support Executive , the position is based out of Chennai
About Our Client:
Our Client offers services and solutions as an integrated group of marketing services businesses with expertise in digital, print and communications.
their marketing landscape is one where customers demand greater value, engagement, relevancy and personalisation from the brands they use. They sees this as an opportunity to better help their clients meet those demands. In 2007, our client strategically acquired digital expertise into the group – enabling them to offer a wide spectrum of marketing communications solutions to navigate a more complex marketplace.
As a parent company, they foster businesses' ability to deepen their expertise and expand on the competitive advantage they bring to clients. They achieve this by providing centralised resources to drive operational efficiencies, facilitated collaboration and strategic investment. Our Client is also entirely committed to environmental responsibility with print businesses holding ISO 14001 Certification for Environmental Management and the Forest Stewardship Council Schemes.Thier dedication to sustainability is outlined in the their Environmental Statement.
Ultimately, they nurture a culture of passionately delivering outstanding results for clients.
Discover the businesses most relevant to clients needs using the Expertise Selector.
As individual marketing specialists and an integrated group of businesses, they offer the flexibility to work in a number of ways:
Single Service - Engage one specialist company directly.
Multiple Services - Engage multiple specialist businesses to deliver an integrated solution with a lead agency managing the relationship.
Group Coordination – Engage multiple specialist businesses as an integrated solution formalised- where the scale of work deems it relevant.
Contact us:
Manjula
corp7@cynosurejobs.com
8144222999.